Football is not just a sport; it is an emotion that drives people crazy. It's no wonder that even after their prime, legends of the game still stray towards the field to showcase their talent. One such platform is world masters football, which is not just fun but has also become a source of entertainment for many football fans worldwide. The world masters football brings together players from all walks of life, with varying levels of experience and skill, proving that age is just a number when it comes to the love of the game. In this post, we will take you through the top five masters football leagues worldwide, including the World Masters Football, Legends World Cup, European Masters Football, Masters Football Asia, and Golden Foot, so grab a cup of coffee, and let's get started.
#1 World Masters Football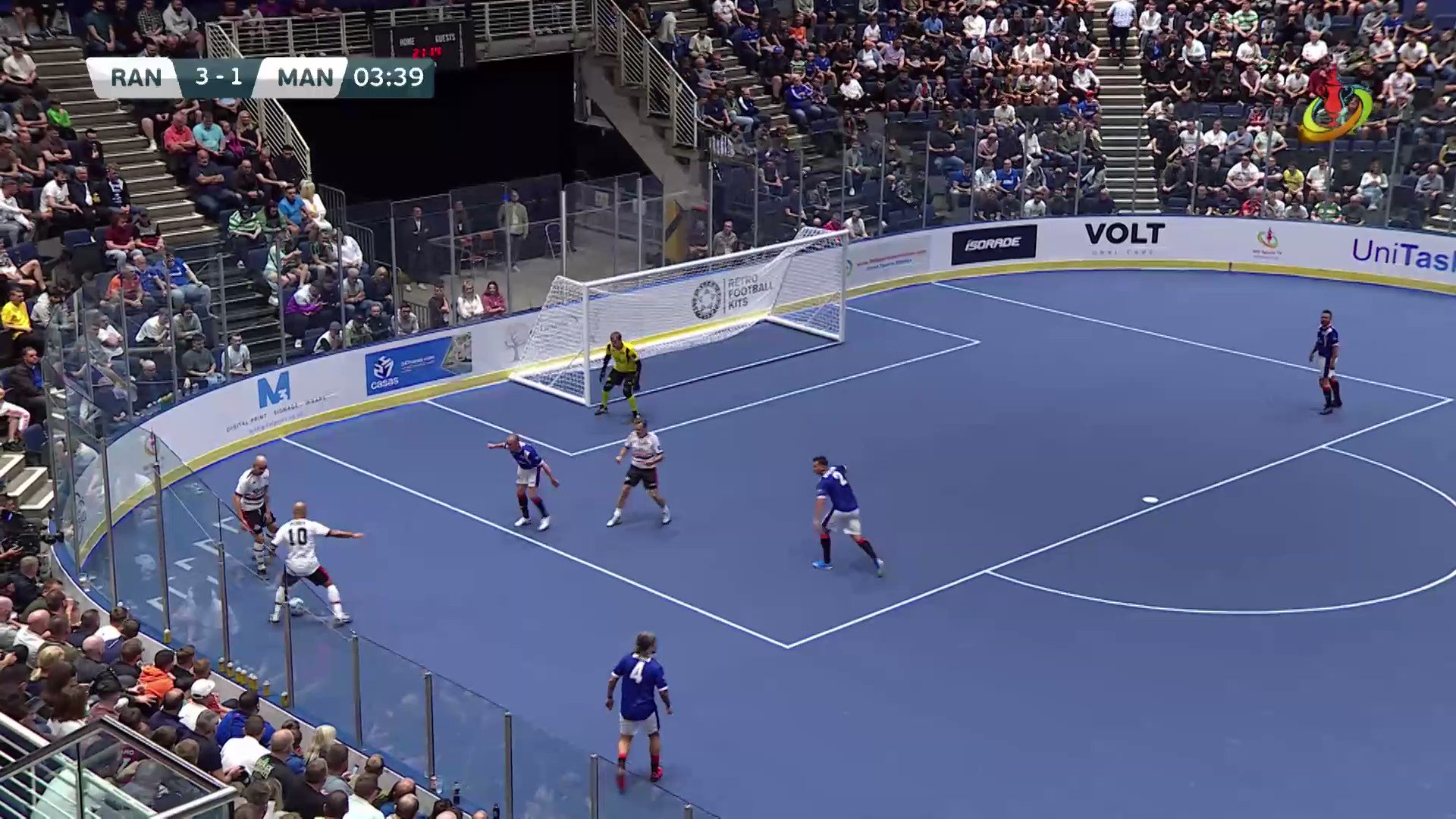 World Masters Football is an international football tournament for players over the age of 35. It was first held in 2007 and is organized by World Masters Football (WMF), a Swiss-based organization that aims to promote football among older players.
The tournament is open to both amateur and professional players and is played in various age categories, ranging from over-35 to over-60. It features teams from around the world, including former professional players, and is played on a smaller pitch than standard football fields, with shorter games.
The World Masters Football tournament is held biennially and has been hosted in various countries, including Switzerland, Spain, Italy, and Thailand. The most recent edition of the tournament was held in 2019 in Thailand, with over 100 teams participating.
The tournament provides an opportunity for older players to continue playing the sport they love and to compete at a high level. It also serves as a platform for socializing and networking among players from different countries and backgrounds.
Soccer enthusiasts and fans of Manchester United legends will be excited to participate in the Masters Football event in 2022. This year only four teams will participate, but a larger event is planned for 2023.
#2 Legends World Cup

Legends World Cup is a Masters Football League that features former international footballers who have retired from professional football. It is known for being one of the most popular Masters Football Leagues in the world, with teams made up of legendary players from different countries.
The tournament is usually held annually and features teams from various countries, including Brazil, England, Germany, and Italy, among others. The teams are made up of players who have represented their respective countries at major international tournaments such as the FIFA World Cup.
The Legends World Cup provides an opportunity for fans to see their football heroes in action once again, albeit in a more relaxed and friendly setting. The matches are played in a festival-like atmosphere, with the emphasis being on entertainment and fun rather than competition.
In recent years, the Legends World Cup has gained even more popularity, thanks in part to the increasing interest in Masters Football Leagues around the world. These leagues allow retired players to continue playing the game they love while also providing fans with a chance to relive some of the most memorable moments in football history.
Apart from Legends World Cup, there are other leagues such as Soccer Skills World Cup, which is a sports game created by Radical Play. Masters Football is also a popular brand in this arena, which acts as a sports marketing agency and event organizer, primarily dealing with legends, alumni, and Masters football clubs.
#3 European Masters Football
European Masters Football is a highly competitive tournament featuring the best over-35s ex-professional footballers in the world. Masters Football 2022 will showcase Manchester United legends and other former players. The UK indoor six-a-side tournament is an exciting display of the talent that once graced the football pitch.
Masters Football has been a recognized tournament since 2006, hosting the Masters World Cup that has been held in different European locations. The Masters Football tournament format has been highly praised throughout recent years as it provides a platform for players to get back into the game in a safe environment that offers injury prevention.
The tournament typically features teams representing different countries or regions, with players who have played at a professional level in the past. While the tournament is played at a slightly slower pace than regular football matches, it is still highly competitive and requires a high level of skill and fitness.
The 2022 Masters Football tournament features four teams, with plans to expand the tournament even further in 2023. There's always the promise of new names, endless talent, and intense football to be experienced in the Masters Football tournament.
#4 Masters Football Asia
Masters Football Asia is a football tournament that features former professional players who are over the age of 35. The tournament is played in a round-robin format, with teams from various countries in Asia competing against each other.
The first Masters Football Asia tournament was held in 2012 in Singapore, and it has since become an annual event. The tournament has featured former international players such as Robert Pires, Fabio Cannavaro, Dwight Yorke, and Robbie Fowler, among others.
Masters Football Asia provides an opportunity for retired footballers to continue playing the sport they love and stay connected to their fans. The tournament is also a chance for fans to see their favorite former players in action once again.
Masters Football Asia has been one of the most exciting leagues featuring retired professional players from Manchester United, Liverpool, and other clubs in Europe. The 2022 tournament features only four teams, but it has some of the biggest stars such as John O'Shea, Luis Garcia, Stephen Warnock, Simon Donnelly, and Kris Commons. The event has generated immense interest among football lovers worldwide. TV listings for the event are available on Masters Football Asia TV guide and Sporthub, while the Radio Times magazine has coverage of the event as well as a podcast that features TV stars. A bigger tournament with more teams is already planned for 2023, so expect to see more legendary football players in action.
Let's Sum Up
And there you have it, our roundup of the top masters football leagues in the world. From the World Masters Football to the Golden Foot, these leagues offer a chance for retired football players to still play the sport they love competitively. Whether you're a seasoned veteran or just a fan, these leagues are a must-watch for anyone interested in the beautiful game. Which one will you be tuning in for? Let us know in the comments below.